About This Episode
In this podcast episode, you'll learn about:
Is there life after death?
What are "near death" and "shared death" experiences?
How are people changed by these events?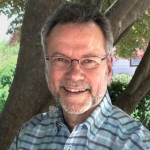 Dr. Scott Taylor is the President of the Expanded Awareness Institute. EAI helps people interested in near-death and shared death experiences explore what that experience means to them and to our culture as a whole. Scott's gift is the ability to make the exploration of the nonphysical universe accessible to the curious.
Scott is also author and voice of six best-selling CDs of guided meditations on near-death experiences in his Into the Light series. He is a spiritual teacher, speaker and researcher on near-death experiences.