About This Episode
In this podcast episode, you'll learn about:
What is Quantum Slipstream Healing?

How to find the right energy work that's right for you?
What techniques you can do to protect your energy?
How to create your own "Quantum Room?"
Find out how to heal your past, present, and future through "retrocausality."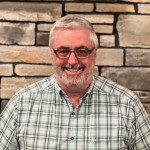 Todd Wilcox, author and Quantum Healing expert discusses alternative healing, consciousness expansion, and human potential through Quantum Healing in the Slipstream.
He is known as "The Slipstream Shaman."