About This Episode
In this podcast episode, you'll learn about:
Can physical issues be healed with NLP?
How can words positively or negatively affect our emotional and physical states?
Ways childhood traumas create limiting belief systems into adulthood.
About Meredith Herrenbruck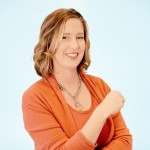 Meredith Herrenbruck is a Transformational NLP life coach, writer, speaker and author of "Becoming Ridiculously Awesome, Who Doesn't Want That?"
She has a master practitioner certification from NLP Marin, a Family Soul Constellations facilitator certification and was initiated into Huna by Kahuna Mark Saito in Hawaii.