About This Episode
In this podcast episode, you'll learn about:
● How to get guidance from your dreams.
● How to nurture and build a relationship with soul through dream work.
● Easy Five-step method to effectively get guidance from dreams.
● Develop rituals to engage your soul.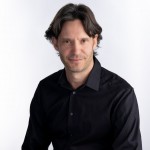 Machiel Klerk is a licensed mental health therapist, international speaker, dream worker, and author.
He is the founder of the Jung Society of Utah and the online organization Jung Platform.