About This Episode
In this podcast episode, you'll learn about:
What ways pets can communicate with us after they pass?
Can all animals communicate through a medium?
What are some things grieving pet parents can do?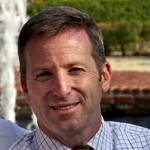 Rob Gutro is an author, paranormal investigator, and medium with Inspired Ghost Tracking of Maryland.
He's had a life-long experience with the paranormal. Rob participates in private paranormal investigations, helps ghosts cross over, and has provided countless messages from people or pets as ghosts or spirits.