Meet Our Guest
This is the third of a 3-part series where Victoria Andersen discusses her own life and writing journey.
Today, we're discussing Parallel Universes, Time Loops, and Reptilian Alien Encounters – and how these inspired her third book: "Mastering the Paradox".
Also, discover more of what she is doing right now to help fiction writers, like you, Leap Into Your Story.
Discover Answers to Questions Like:

Do parallel universes exist?
Can people's erratic behavior be due to living in the wrong dimension?
Can we go back in time to fix history's errors to create a better current dimension?
Are there reptilian aliens walking among us disguised as humans?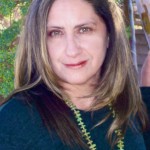 Victoria Andersen was born and raised in Los Angeles, California. Growing up in the San Fernando Valley, she experienced personal, social, and environmental transformational events, such as the death of her mother, riots, and natural disasters, including a major California earthquake.
While running a successful antique business with her husband, she was guided to move to a town she'd never even heard of before, just outside of Albuquerque, New Mexico.
Leaving everything behind, she moved to the Southwest and begins a new life.
She currently lives in central New Mexico with her husband, cats, and wildlife that roam through her yard, near the Rio Grande River.
When she isn't writing, she's working in her ceramic studio, gardening, or hiking ancient Native American petroglyphs near her home.